Lucknow Mail set fire to AC coach
A fire broke out in the AC coach of Lucknow Mail (12229 up) coming from Lucknow to New Delhi near Hardoi in UP. The fire started at the bottom of the AC coach. After the fire, there was panic among the passengers. The passengers in the bogie left the bogie and started hurrying down. There was chaos in the entire bogie and station.
After receiving information about the incident, the technical team of the railway immediately reached the spot and prevented the fire from spreading. The train left after standing for about one and a quarter hours. Smoke started coming out from under the AC B5 coach of Lucknow Mail going from Lucknow to Delhi at Hardoi railway station. When people looked down, the hot axle of the train was burning below. After this, there was chaos in the passengers in the entire station and the train. Passengers started evacuating the coach in the chaos.
Train departs after an hour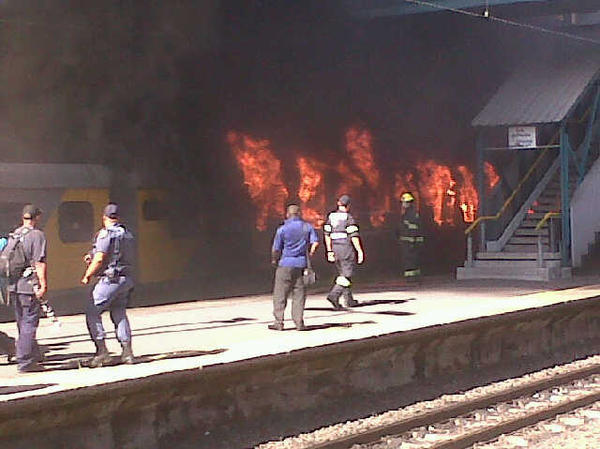 As soon as the incident was reported, the technical team of the railway with firefighters reached the spot and controlled the fire under the coach. The Lucknow Mail, which arrived at about 11:43 am, was later sent to the train at 1 pm after technical inspection of the train. Although no passenger was hurt in this chaos, the VVIP train like Lucknow Mail was definitely disturbed by the incident of fire.
Fire Officer Incharge Panna Lal said that the train was going from Lucknow to New Delhi. Due to technical reasons, there was a fire in the hot axle in the B5 coach. With the help of GRP, the fire was controlled within a short time.